2 hr Split Charter Dolphin & Snorkeling Tour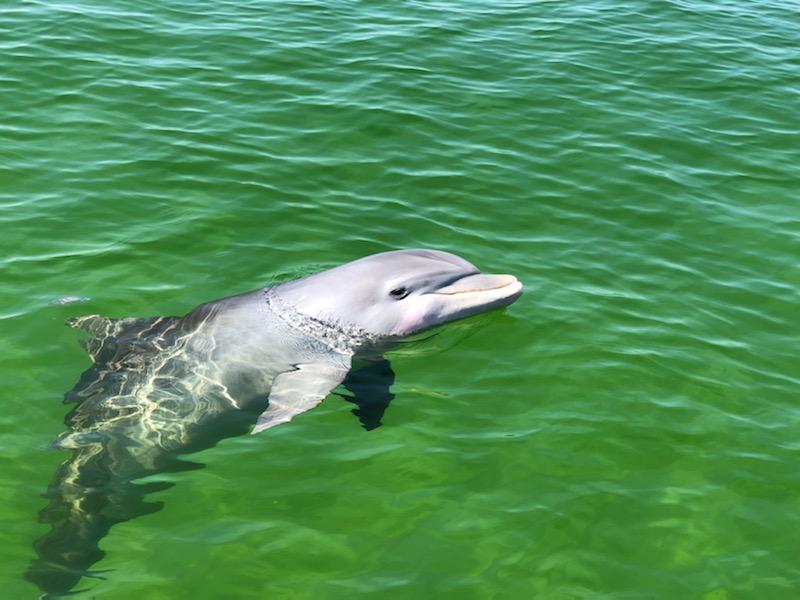 Duration: 2 Hours (approx.)
Location: Panama City, FL
Product code: 2HPP
* PLEASE CALL FOR PRICING & AVAILABILITY*
Each boat carries 6 people (adult or children) and together we will explore the waters surrounding Shell Island in search of Dolphins and other natural residents of our area.
Our boats are well-equipped for snorkeling, swimming, sunning, boating, and exploring. Our captains are licensed professionals with extensive knowledge of boating and marine life for our specific area.
Fun Fact: Atlantic Bottlenose Dolphins are plentiful in our bays and gulf. They love our waters, or more correctly, we love their waters and appreciate them sharing the wonder with us. Happy Days Adventures is ready to make your family time… happy time!
What is included and involved with your dolphin tour?

This dolphin tour includes all snorkeling gear and a seat on a boat to explore St. Andrews Bay, The Jetties, Shell Island, and/or the Gulf of Mexico. Each 2-hour trip is able to be tailored to your group or just let the captain be your personal local guide and provide one fabulously happy time for you and your family.
How many people will be in my group if I book a dolphin tour?
To stay ultra-safe and comply with Coast Guard and other requirements, each boat tour will be for 1-6 people (adults and children), plus the captain.
If your group is larger than six people, we can add another boat, and both boats can tour together and remain together for 2 hours.
If you prefer a private boat please see our private trips as this will reserve the boat for just your group and the captain for up to 6 passengers.